Inżynieria odwrotna jest procesem, w którym na podstawie obiektu rzeczywistego otrzymujemy jego dokumentację w postaci 2D lub 3D. Przy budowie modeli 3D zazwyczaj wykorzystywane są dane ze skanera 3D (chmura punktów lub siatka trójkątów). Oczywiście można również zebrać dane przy użyciu standardowych narzędzi pomiarowych lecz przy skomplikowanych kształtach jest to bardzo trudne lub wręcz niemożliwe. Skanowanie 3D przyspiesza cały proces.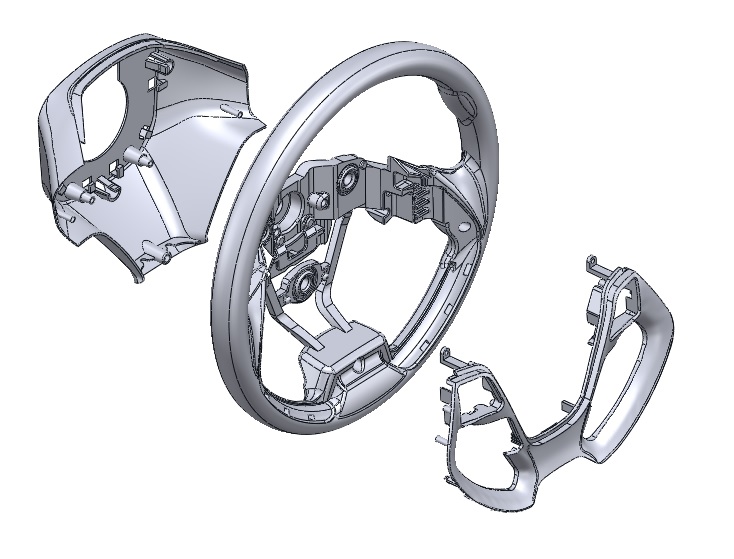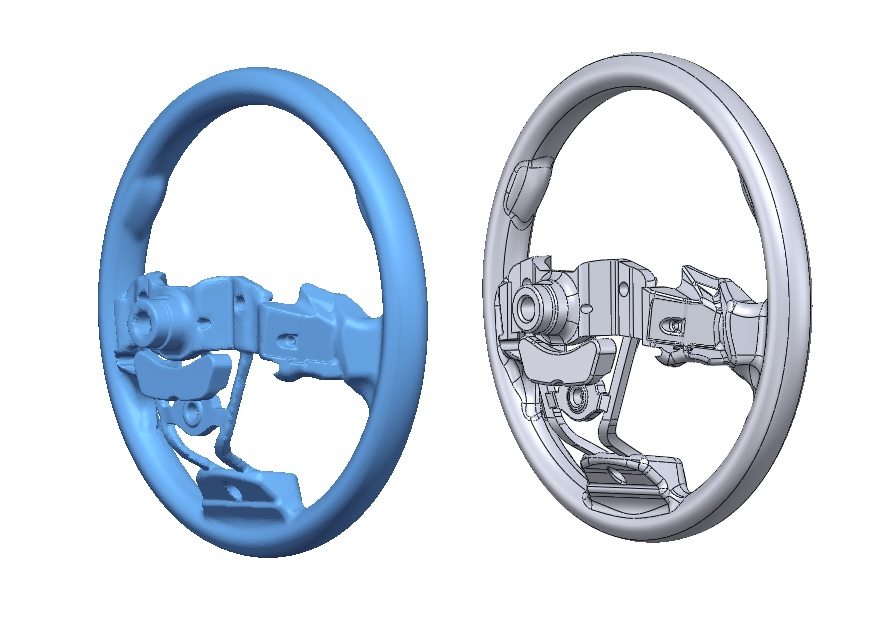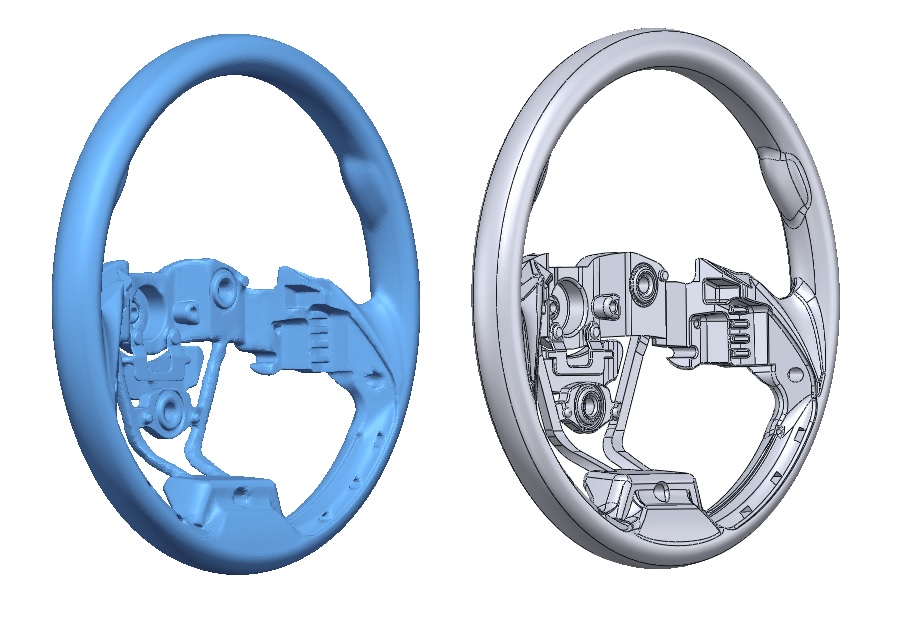 Postacie modeli w inżynierii odwrotnej:
– Model parametryczny – model CAD jest zdefiniowany matematycznie przez co możliwa jest jego edycja. Wykorzystywane głównie do modelowania części mechanicznych.
– Model powierzchniowy – model nieparametryczny, odwzorowuje dokładny stan powierzchni mierzonego detalu. Głównie stosuje się w przypadku obiektów artystycznych (rzeźby, odlewy).
– Model hybrydowy – jest to połączenie wyżej opisanych modeli. Możliwość edytowania powierzchni parametrycznych.
Wykonujemy modele CAD w najpopularniejszych rozszerzeniach, kompatybilnych z oprogramowaniem CAD/CAM (IGS, STP, X_B, X_T, SAB, SAT). Dodatkowo możemy wykonać rysunek płaski do stworzonych modeli (DWG, DXF, PDF).
W celu wyceny usługi prosimy o przesłanie zdjęcia/zdjęć detalu, wymiarów gabarytowych oraz telefonu kontaktowego na adres michal@scanner3d.pl lub pomiar@scanner3d.pl lub skorzystanie z formularza w zakładce kontakt.